Step 1
Ensure the file matches the product's required dimensions. Ensure that the artwork is created in CYMK 300 dpi with 1/16 inch bleeds on all sides.

Step 2
Separate artwork into two files: one is for foil lamination, for which the artwork's color should be set to 100% black. Another file should be in the CMYK color space for artwork that is not foil printed.

Step 3
Export all files into PDF format with bleeds.
Note:Text size should be no smaller than 10 POINT and font should not be of BOLD type to allow foil to appear clearly and text to be readable (as per attached pic). Failing to do so will result into delays and/or creating product that is not as per expectation.
Download Setup Guide
Get It Now
How to set up multi-page files properly.
File Orientation Guide
Learn More
How to set up proper orientation for your files
File Orientation refers to the orientation of the artwork files submitted. Ensure that they are backed up properly to produce the intended result.
*Color bar indicates the top side of the page.
Proper page orientation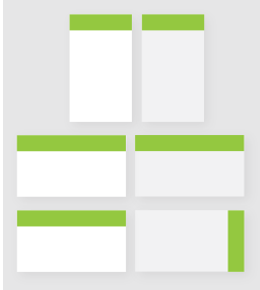 Incorrect page orientation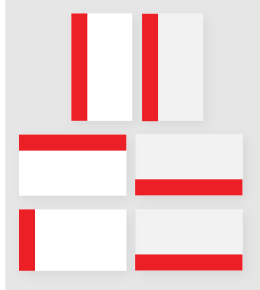 *Your order should include two separate uploaded files, as depicted below:

A PDF with
full color CMYK artwork with bleeds

A PDF with
artwork for foil lamination with color set to 100% black.