Wholesale X-Frame Banner Printing
Our X-Frame Banners
A great way to display signage at events and in-store, custom X-Frame Banners make a big statement. X-Frame Banner Stands are lightweight, easy to set up, and compact for storage.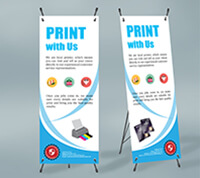 Extending to a full 63" in height, our X-Frame Banner features a durable matte vinyl that attracts attention even from afar.
---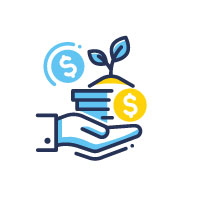 Add Value to Your Business
Lightweight and collapsible, X-Frame Banner Stands are convenient to transport to trade shows, events and conferences. For businesses that change signage frequently, X-Frame Banner printing is an excellent choice; the 13oz Matte Vinyl banner is removable from the x-frame stand. Simply reuse the same stand to display new banners. With wholesale X-Frame Banner printing, your clients can advertise seasonal promotions and new products within their printing budget.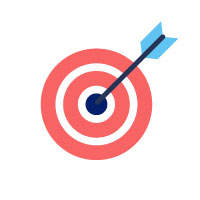 Target Clientele
The clientele to target for custom X-Frame Banners:
Trade show and conference participants
Banks
Travel agencies
Retail stores
Event planners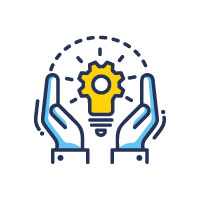 Best Practices
Although compact when stored, our X-Frame Banners reach a height of 63" when they are set up. X-Banner Stands are most likely read from top to bottom, so be sure to place the main marketing message, the company name and logo at eye level or higher. Custom X-Frame Banners can be seen from afar in indoor settings, so use large fonts and bright colours to attract attention. For trade show and store displays, your client may wish to create a similar design that continues throughout all of their signage.