Wholesale Roll Label Printing & Custom Roll Labels / Stickers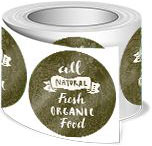 Bopp Roll Labels
(Premium Choice)
These are premium labels that are made from plastic film material. They are durable and provide resistance to UV rays.
SHOP NOW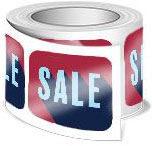 Poly Roll Labels
(Durable)
Our most durable labels, generally used for a more challenging label application.
SHOP NOW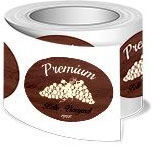 Paper Roll Labels
(Most Cost Effective)
These are our most popular labels. This product allow for a wide range of use, such as branding, packaging and stickers.
SHOP NOW